About Us - Roscommon Town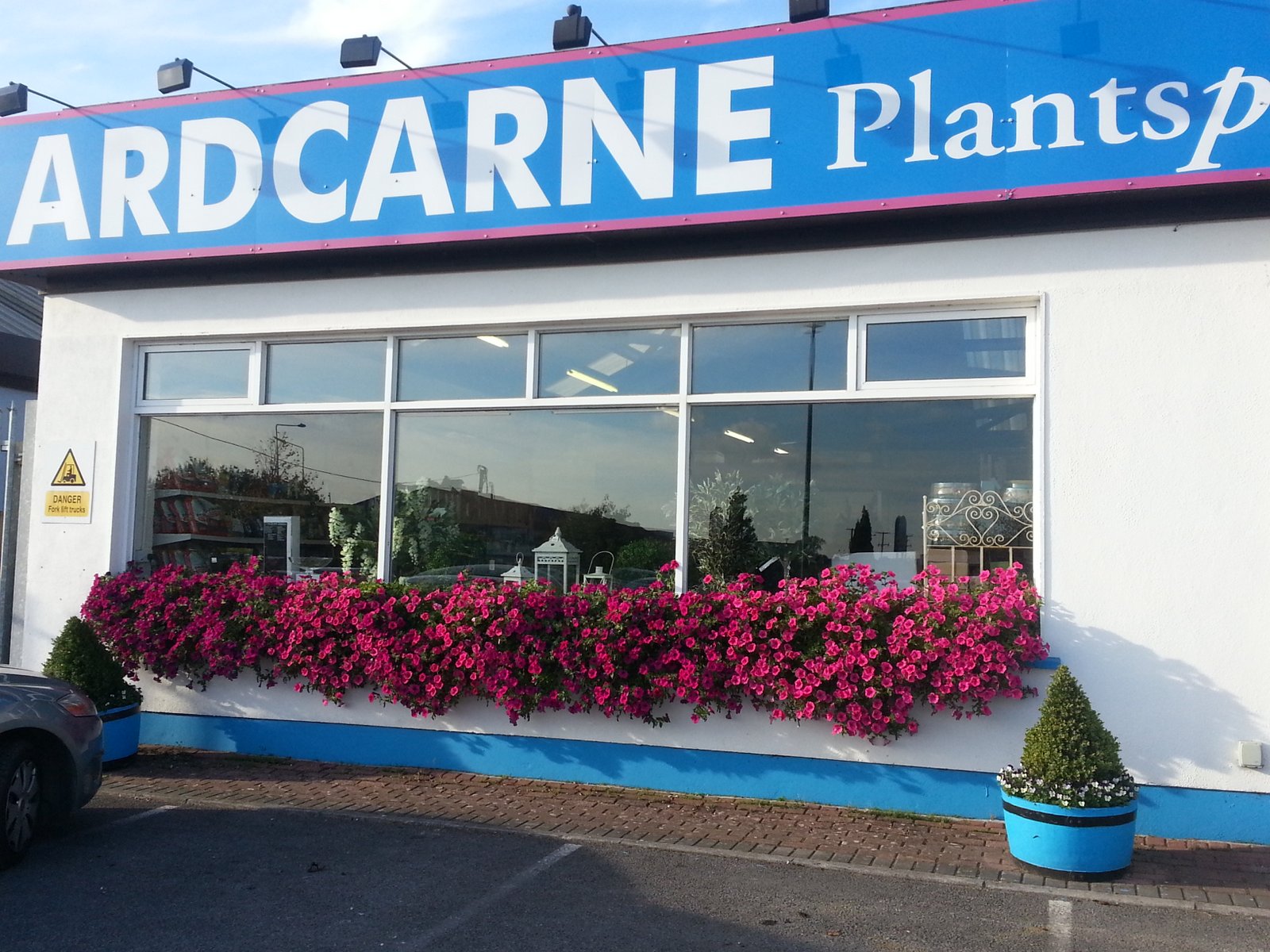 Ardcarne Garden Centre Roscommon Town, is located within the town centre, on Lanesboro Road, just off the N63.
Established in 1986, Ardcarne Garden Centre has become one of the leading garden centres in the West of Ireland. Our branch in Roscommon has been offering garden products and advice in the region, since its opening in April 1998.
The centre is designed for easy shopping where you will be able to find everything you need to grow your own fruit and vegetables, create an ornamental garden, complete a landscaping project, add life and colour to your home or simply buy a gift for a friend or relative.
The staff at Ardcarne Garden Centre, Roscommon Town are always on hand to help offering expert knowledge and advice.
Due to the the Covid-19 pandemic, safety measures were put in place when we reopened in May 2020 and we continue to adhere to government guidelines to ensure the safety of our staff and customers. Unfortunately this does mean that prolonged gardening advice or looking at pictures of gardening items on a phone may not be possible, however we will endeavour to provide the high level of service our customers are familiar with, as much as we can within the current environment.
In line with the regulations, wearing of face coverings is mandatory and as such face coverings must now be worn by all customers when entering the garden centre. We also ask that you continue to follow all other safety procedures regarding hand washing, cough etiquette and keeping 2m social distance from other customers and staff.
About Ardcarne Garden Centre Services and Products:
An Extensive Plant Range
We have wide selection of plants ranging from house plants and tender perennials to the hardiest of shrubs, trees and hedging to suit all of your gardening needs
Free Expert Advice
Our team of qualified horticulturists will be able to offer you gardening tips and planting suggestions so you can get the most from your gardens and indoor plants.
Free Customer Events
We have always provided free events to our customers, where you are invited to come along, meet fellow gardeners and keep in touch with the latest gardening ideas and advice. In light of the current situation, these are suspended at present, but we hope to be able to hold such events again in the near future, within a safe environment. If you wish to look at the kind of events we have held click here.
Full Landscaping & Design Service
Have your garden professionally designed and landscaped by the award-winning landscaping team.Click here for more info.
Free Regular Newsletter
Receive our free newsletter to keep up to date with the latest gardening trends and store updates. Sign up here >>
Free Plant Ordering Service
We will do our best to locate that rare plant for you and order it from our suppliers for you to collect from our store.
Delivery
Larger items can be delivered to your home for a nominal charge.
Plant Guarantee
All hardy plants are covered by a two-year guarantee. Apart from damage by extreme winter weather – if a plant fails, bring it back with a receipt and you will receive a free replacement. Please note that plants will need to have been cared for correctly and planted at the correct depth, in the advised conditions and soil, to avail of this guarantee.
Convenient shopping
Free parking and open seven days a week
Online shop
We now have a wide selection of products available to order online, offering nationwide delivery by courier for orders up to 30kg. Please visit our Online Shop and Delivery Service page for details.