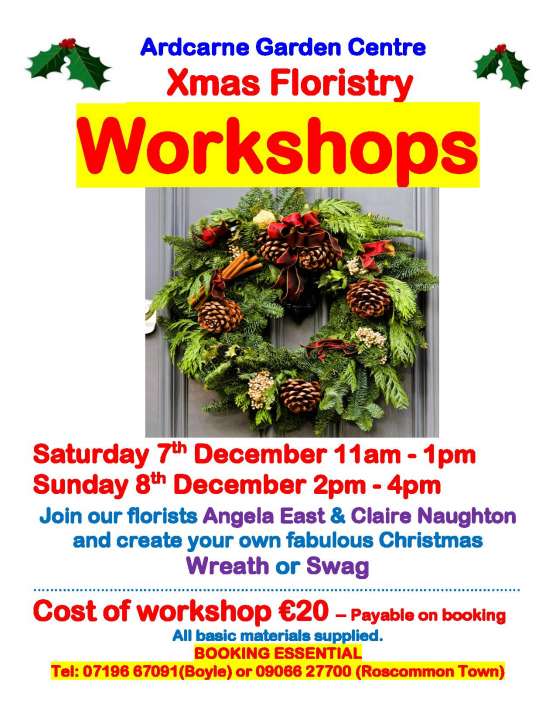 Just a little advance notice...our Christmas Floristry Workshops will be starting in early December...it's really not that long away! So if you are interested please reserve your space early.
The workshop costs €20.
Please ring (071) 966 7091 to book Angela East in Boyle
or
(0906) 627700 to book Claire Naughton in Roscommon Town.
You can choose on the day whether you create a swag or a wreath - it's totally up to you!