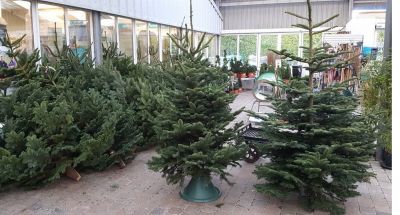 It's time to #LoveARealTree
We're so excited...all our fresh Christmas trees are now in which means that Christmas is just around the corner! All our trees are locally grown, non-shed varieties and available from just €29. Once you choose your perfect tree, we'll net it for you and help you get it in the car. Job done!
We also stock Quick Stand Christmas tree stands with resevoirs from €29!
We are happy to choose the ideal tree for you and put it aside until you can collect it - just call us on (071) 9667091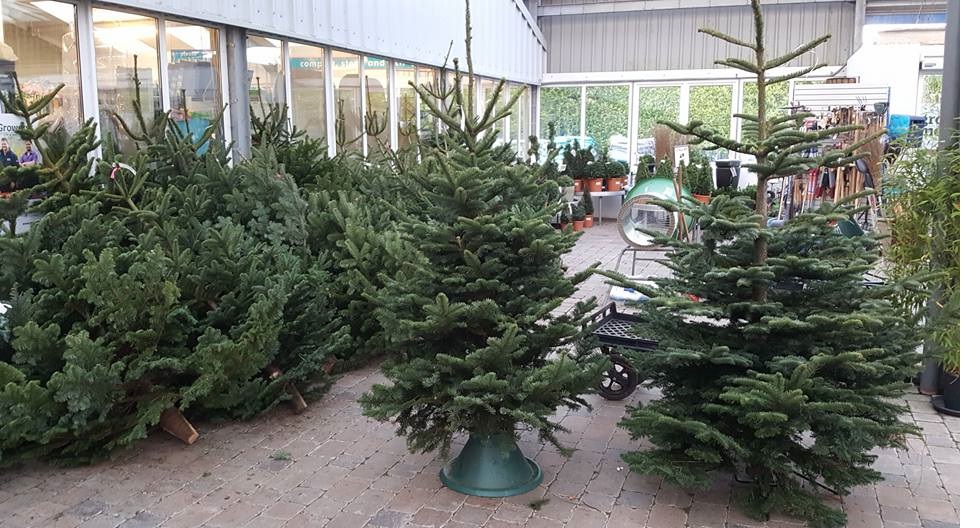 All our trees are locally grown in a selection of sizes from 5ft - 10ft. You can choose either Nordmann fir or Noble fir - both are non-shedding. The Nordmann has dark green needles and is usually very densely branched, the Noble Fir is more silvery green, has branches arranged in tiers and is wonderfully fragrant. If you're not sure which to choose, we'll help you pick your perfect tree, wrap it in an easy-carry net and help you get it into the car!

Once home, your tree should keep for about six weeks if it's well cared for. Cut off the bottom 3cm of the trunk, exposing fresh wood so it can take up moisture more easily, then stand it outside in a bucket of water overnight. When you bring it indoors, stand it in a support stand with a well for adding water, and top up whenever necessary so the base of the tree is always covered. Just like putting flowers in water, this will keep your tree as fresh as possible for its starring role on Christmas Day.