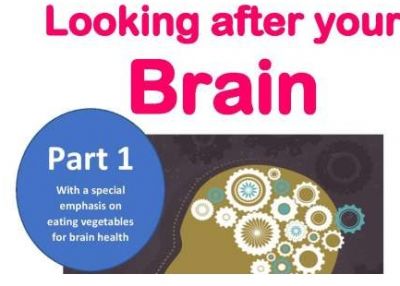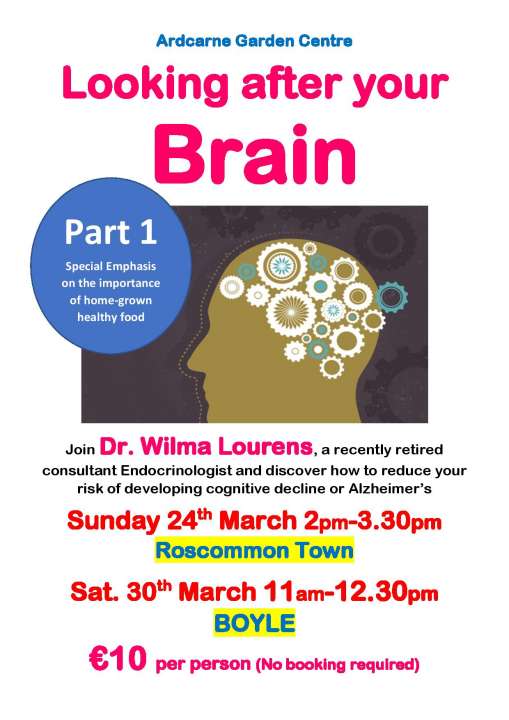 Looking after your Brain
Are you interested in learning more about reducing your risk of developing cognitive decline or Alzheimer's? Due to popular demand Dr Wilma Lourens, a recently retired consultant endocrinologist, is repeating her first talk on this important topic at Ardcarne Garden Centre Roscommon Town on Sunday March 24th at 2-3.30pm and in Ardcarne Garden Centre Boyle on Saturday March 30th 11-12.30pm.
From research conducted over the past 30 years we now know that ongoing brain degeneration can be delayed and even reversed in the earlier stages by using a Functional Medicine approach. Functional Medicine implies addressing the root causes of the problem - which will be different depending on the individual. Lifestyle changes can have a powerful effect and there are many easy options to ensure prevention of declining brain function.
Dr. Lourens hopes to bring about awareness of everybody's vulnerability to the problem and the strategies that can be implemented to prevent ongoing brain degeneration. This talk gives an overview of the topic and Dr. Lourens hopes to follow that up on future dates with more talks and video presentations.
To learn more, and book a place please call Ardcarne Garden Centre 07196 67091