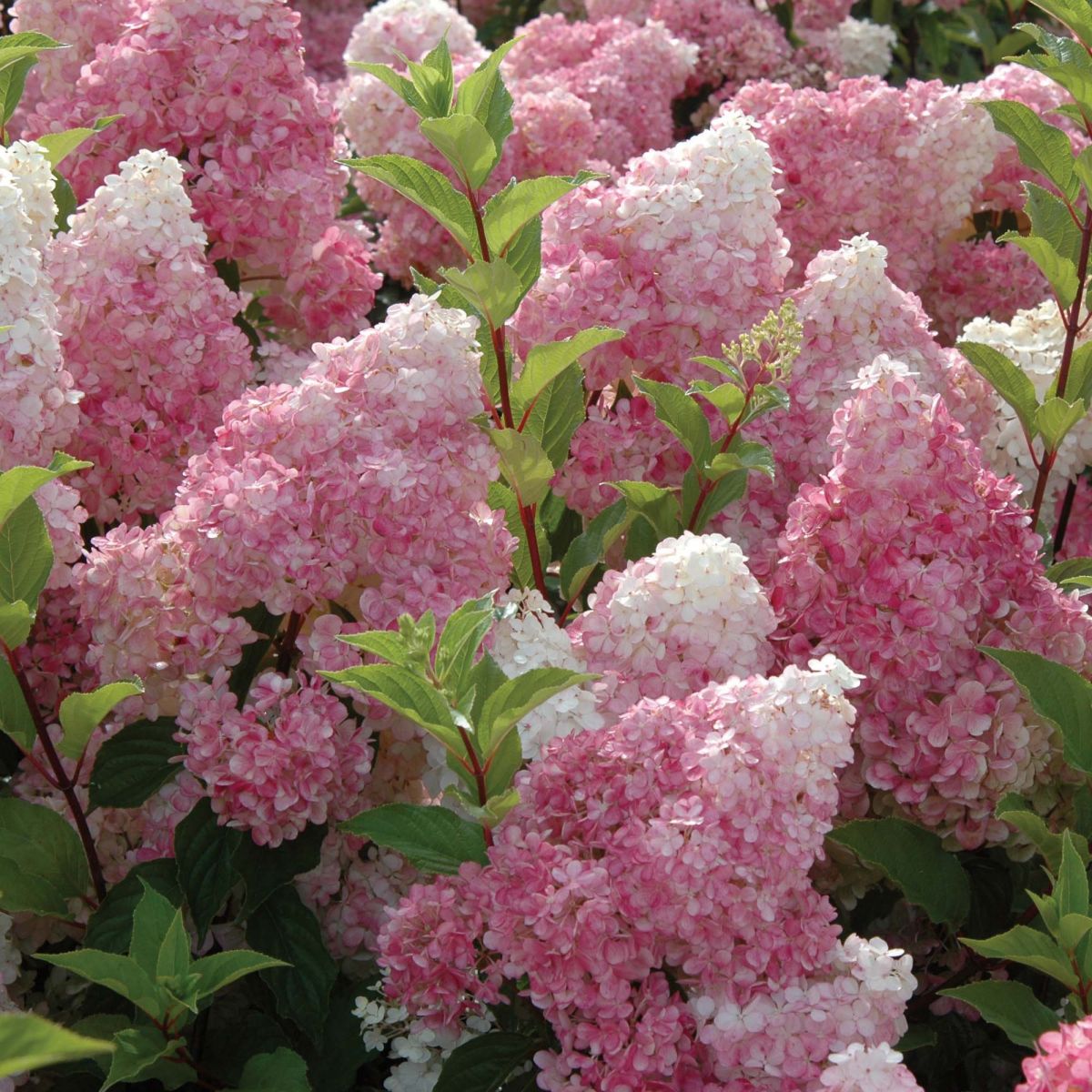 There's no summer shrub quite so showy as a hydrangea. Huge, look-at- me flower heads open with effortless elegance in midsummer, last for months and come in a choice of colours to suit all tastes.
Flower heads of hydrangeas can be either mophead, with spherical flowerheads the size of melons, or lacecap - with a flat ring of showy petals. Colours include a vast array of pinks, reds, white and even blue, but If you want to maintain a blue variety add a blueing agent to the soil, or growing in containers of ericaceous (acidic) compost.
Look out for some of the more unsual varieties at Ardcarne Garden Centre - inlcuding a selection of Hydrangea paniculata varieties with tapering rocket-shaped flower heads, turning from white to pink, and also the lovely frothy white 'Annabelle'.
Hydrangeas from only €8.99