Landscape & Design
How can our design service help you?
Our design service is for the client who wants to create a new garden or overhaul an existing garden. It entails a site visit from one of our professional horticulturists, experienced in design. All major aspects of the site are considered, for example:
Problems such as difficult slopes or changes in ground levels
Drainage
Evaluation and advice on top soil and sub soil on site
Outline and design of the driveway
Advice on types of boundary fencing
Positioning of items such as garage, shed, clothesline etc.
Location, shape and materials for a patio
Advice on selection and positioning of important plant features such as trees and boundary hedges
Outline shape, location and size of shrub beds, flower beds, rose beds, rockeries, water features, fruit and vegetable garden, children's play area etc.
Clearly, the earlier we get involved in the site's development, the better.
The site visit usually takes about 1-2 hours. Ideally all parties who have an interest in the layout of the site should be present for that period, as major decisions about the site will be considered. Before the design session takes place, the client should ideally have considered what kind of garden they would like and what features they would like to be included.
Our designer will indicate what ideas they have regarding the site during the consultation and any advice and information will be documented. A plan will then be drawn up to scale showing all the major features decided upon. This will enable clients to undertake the building of the garden themselves or seek a quotation from a landscape contractor such as ourselves to have the work done. Please note the designs are drawn up to scale and are as accurate as possible without having an additional detailed site survey carried out.
Please note that this design service is not a sales session by our designer. It is a 'stand alone' service geared towards developing the best design to suit your needs and is separate from our landscaping service.
The cost of a design session as outlined is €450 and is payable on the day of the visit. Please can you pay by cash or cheque only, as credit cards cannot be accepted on the day of the visit.
The Landscape Design is a layout plan, and is for typical gardens sites, up to ¾ acres in area. Designs for larger sites and more detailed projects, that may also necessitate more than one site visit, can be discussed with the designer in advance. Detailed planting plans, landscape proposals for planning permission and tree surveys can also be carried out by our designers and qualified horticulturists.
A call out service is also available for €150 where a designer will visit the site and provide a verbal assessment and recommend improvements for your garden for 1 hour. Additional time is costed at €60 per hour. This service does not involve any drawn up plans or quotations (for which a plan is necessary). The €150 is for the first hour and is payable on the day of the visit.
Call out and design service fees are for locations within a 20 mile radius.
Browse some of our Before and After Gardens Below...

Before After
You can view some photographs of our design for Nazareth House Sligo here.
National Award Winning Small Private Garden
Mary Lombard, Boyle, 2013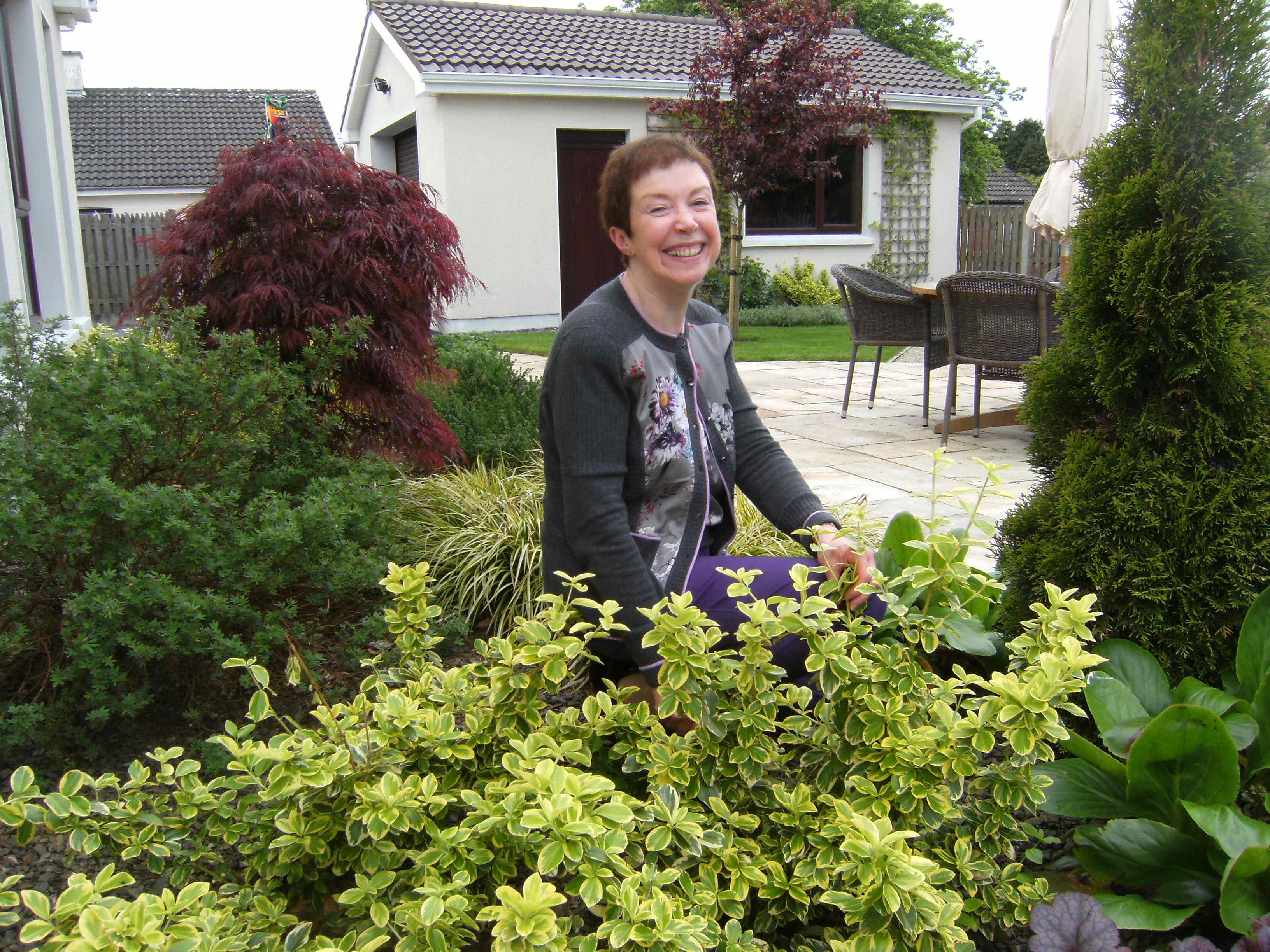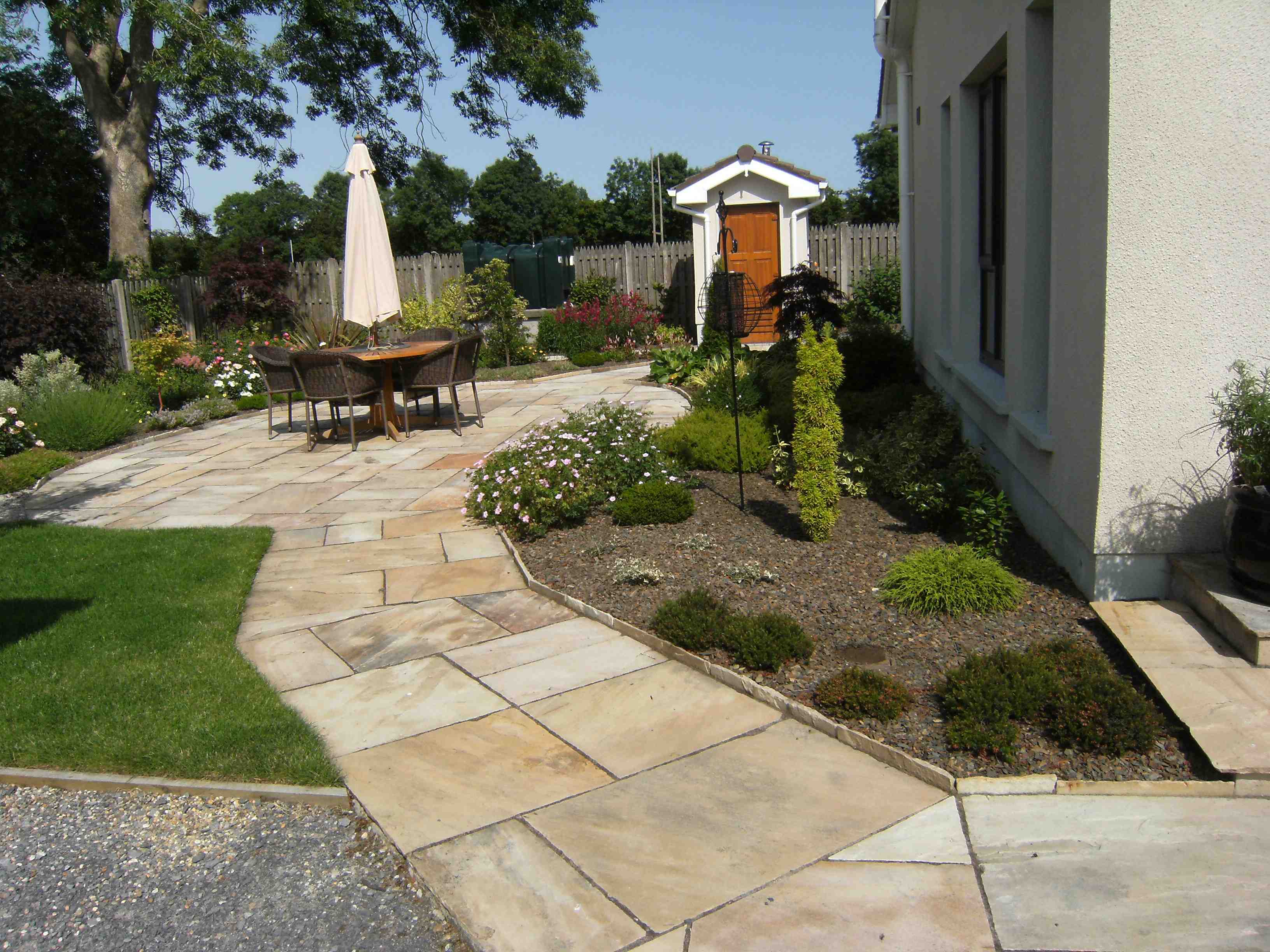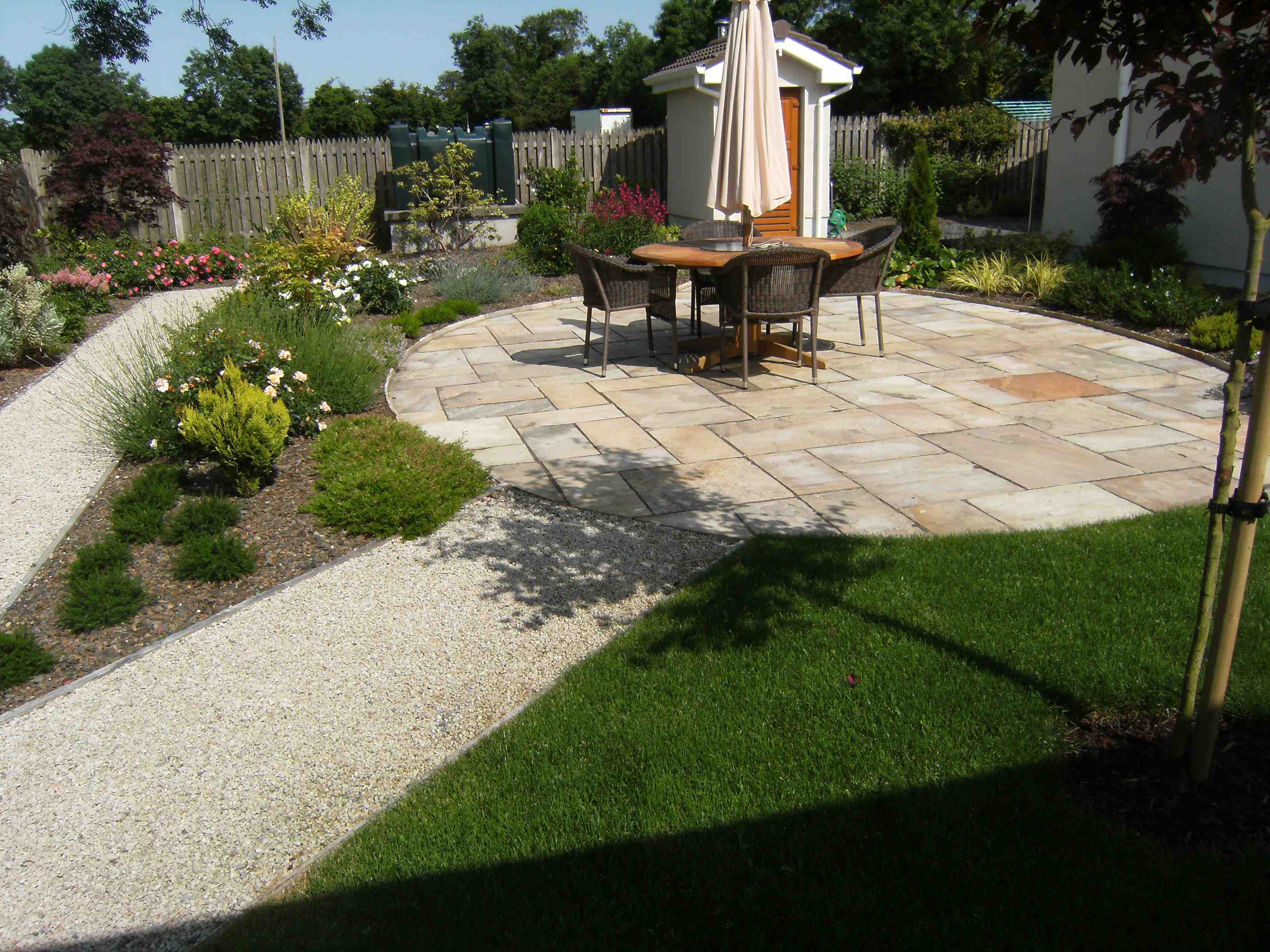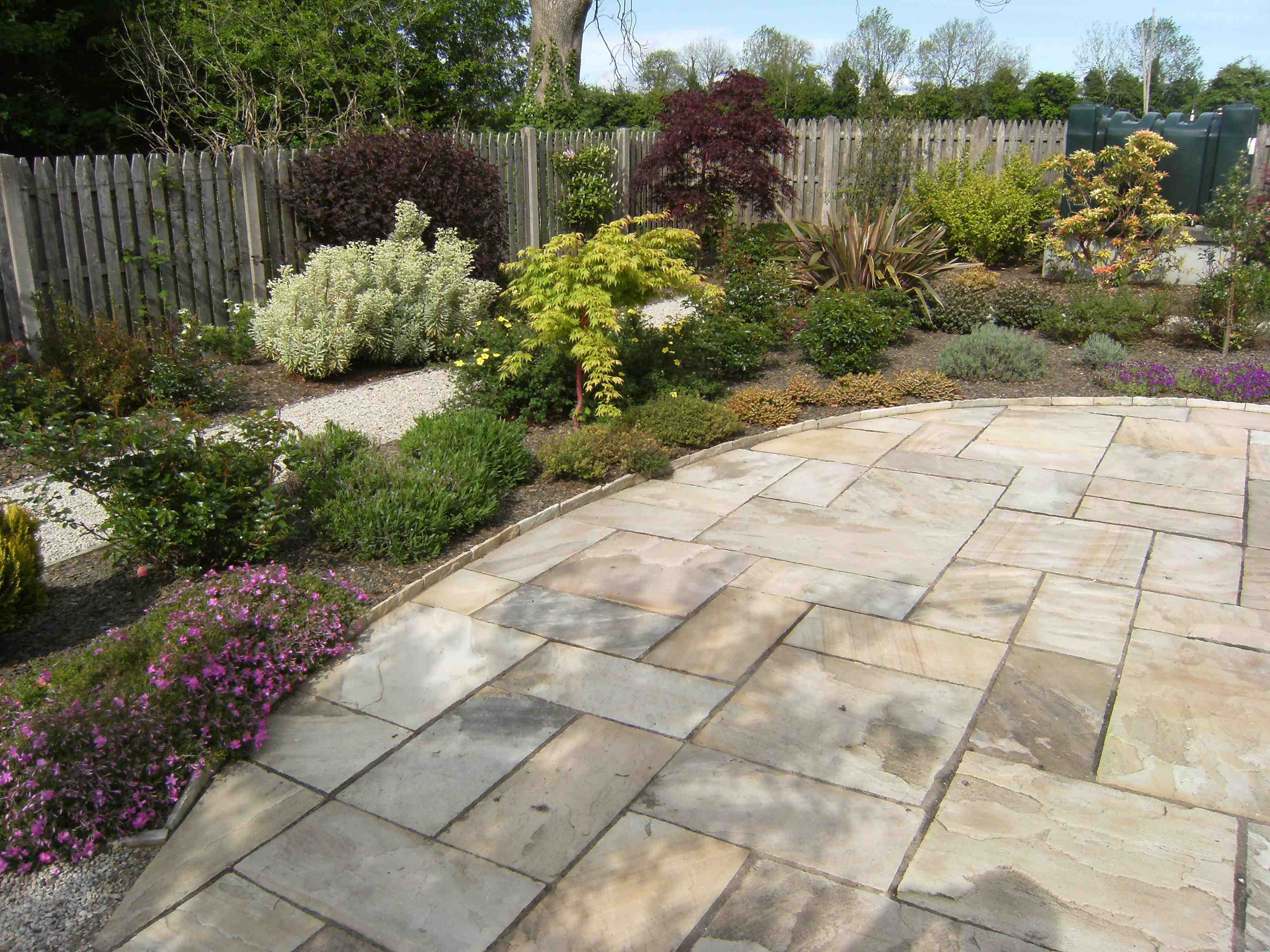 Other Award winning gardens designed and built by Ardcarne Garden Centre