RHS Plant Finder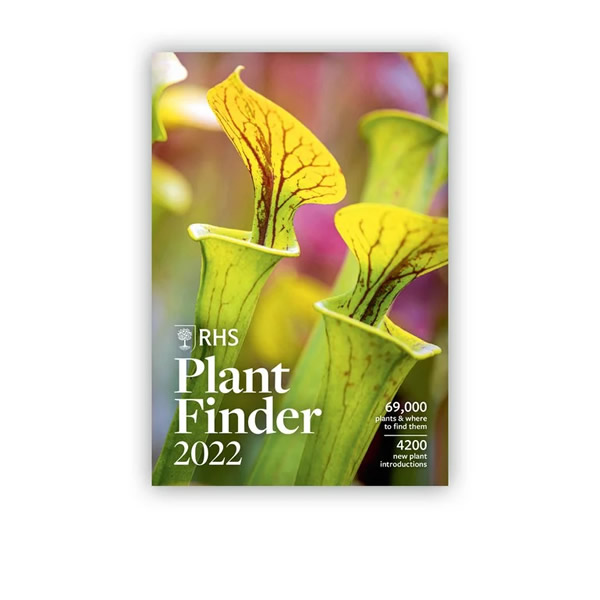 We are proud to have an annual listing in the RHS Plant Finder. It is reproduced below. Please contact James Wickham on +353 719667091 if you are interested in ordering any of the plants listed below.
Our range includes native & unusual trees, choice perennials, roses, plants for coastal areas, fruit trees, incl. heritage Irish apple trees, vegetable plants, specimen plants & semi-mature trees.
We do have a wide, general selection in stock but pleased be advised that these more unusual plants are often in short supply and not always available throughout the year.
Those entries listed in green are our recent additions for 2020.
Acer cappadocicum 'Aureum'
Acer davidii Viper = 'Mindavi'
Acer davidii 'George Forrest'
Acer laevigatum
Acer palmatum 'Oridono-nishiki' (P/v)
Acer palmatum 'Skeeter's Broom' (Dw)
Acer platanoides 'Dissectum'
Acer sempervirens
Acer 'Serpentine'
Acer shirasawanum 'Jordan'
Acer × freemanii Autumn Blaze = 'Jeffersred'
Acradenia frankliniae
Actinidia pilosula (Finet & Gagnep.) Stapf ex Hand.-Mazz.
Aesculus flava
Alnus incana 'Aurea'
Banksia integrifolia
Berberidopsis corallina
Berberis thunbergii f. atropurpurea 'Bagatelle'
Berberis valdiviana
Berberis × lologensis 'Mystery Fire'
Betula ermanii 'Holland'
Betula insignis subsp. fansipanensis
Betula luminifera
Betula 'Fascination'
Betula maximowicziana
Betula pendula 'Fastigiata'
Buddleja auriculata
Buddleja colvilei
Caldcluvia paniculata
Callistemon citrinus 'Splendens'
Callistemon viminalis 'Little John'
Calycanthus floridus
Calycanthus × raulstonii 'Hartlage Wine'
Camellia japonica 'Brushfield's Yellow'
Camellia 'Extravaganza' (japonica hybrid)
Carmichaelia stevensonii
Carpinus betulus 'Frans Fontaine'
Carrierea calycina
Ceanothus papillosus
Celtis tetrandra
Cephalotaxus harringtonia 'Fastigiata'
Cercidiphyllum japonicum f. pendulum
Cercis canadensis CAROLINA SWEETHEART 'Nccc1'
Cercis canadensis 'Forest Pansy'
Cercis canadensis 'Merlot'
Cercis canadensis THE RISING SUN 'Jn2'

Cercis canadensis 'Vanilla Twist' (PBR)

Chaenomeles × superba 'Salmon Horizon'
Citronella gongonha
Clematis tibetana subsp. vernayi 'Glasnevin Dusk' (Ta)
Clematis tibetana subsp. vernayi 'Lorcan O'Brien'
Clerodendrum trichotomum
Clethra pringlei
Cocculus laurifolius
Cornus capitata
Cornus capitata 'Kilmacurragh Rose'
Cornus kousa 'John Slocock'
Cornus kousa 'Teutonia'
Cornus kousa var. chinensis 'China Girl'
Cornus kousa var. chinensis 'Claudia'

Coronilla valentina subsp. glauca '

Citrina

' AGM

Correa 'Marian's Marvel'
Cortaderia fulvida (Buchanan) Zotov
Corylus avellana 'Cosford' (F)
Corylus avellana 'Pearson's Prolific' (F)
Corylus avellana 'Red Majestic' (PBR)
Corylus avellana 'Webb's Prize Cob' (F)
Corylus colurna
Corylus maxima 'Halle'sche Riesennuss' (F)
Corylus maxima 'Kentish Cob' (F)
Cotinus coggygria Golden Spirit = 'Ancot' (PBR)
Cotinus obovatus
Cotinus Dusky Maiden = 'Londus' (PBR)
Cotinus 'Grace'
Cotoneaster floccosus
Cotoneaster glaucophyllus
Crataegus azarolus 'Geraki' (F)
Crataegus harbisonii
Crataegus mollis
Crataegus orientalis
Crinodendron hookerianum
Crinodendron hookerianum 'Ashmount'
Cryptomeria japonica 'Bandai-sugi'
Cryptomeria japonica 'Sekkan-sugi'
Daphne aurantiaca
Daphne gemmata
Daphne odora 'Aureomarginata' (v)
Daphne odora MARIANNI 'Rogbret' (v)
Daphne 'Spring Beauty'
Daphne tangutica AGM
Davidia involucrata
Decaisnea fargesii
Desfontainia spinosa
Deutzia calycosa 'Dali'
Deutzia × elegantissima 'Rosealind'
Deutzia × hybrida 'Strawberry Fields'
Dipelta yunnanensis
Elaeagnus 'Quicksilver'
Enkianthus campanulatus 'Pagoda'
Erica carnea f. aureifolia 'Foxhollow'
Erica carnea 'Rosalie'
Erica vagans 'Saint Keverne'
Erica × darleyensis f. albiflora 'White Perfection'
Escallonia rubra var. macrantha
Eucryphia × intermedia 'Rostrevor'
Eucryphia × nymansensis 'George Graham'
Euonymus aculeolus
Euonymus cornutus var. quinquecornutus
Euonymus macropterus
Fagus orientalis 'Iskander'
Ficus tikoua
Fitzroya cupressoides
Fragaria × ananassa 'Elsanta' (F)
Garrya × issaquahensis 'Glasnevin Wine' (m)
Glyptostrobus pensilis 'Wooly Mammoth'
Griselinia littoralis 'Variegata' (v)
Hamamelis × intermedia 'Pallida'
Hippocrepis emerus
Hydrangea aspera 'Anthony Bullivant'
Hydrangea aspera 'Bellevue'
Hydrangea involucrata 'Tokada Yama'
Hydrangea involucrata 'Yokudanka' (d)
Hydrangea macrophylla 'Altona' (H)
Hydrangea macrophylla 'Glowing Embers' (H)
Hydrangea macrophylla 'Masja' (H)
Hydrangea macrophylla 'Merveille Sanguine' (H)
Hydrangea paniculata Pinky-Winky = 'Dvppinky' (PBR)
Hydrangea peruviana × seemannii
Hydrangea quercifolia 'Burgundy'
Hydrangea seemannii
Hydrangea serrata 'Maiko' (L)
Hydrangea serrata 'Mont Aso'
Hydrangea serratifolia
Hypericum kalmianum 'Gemo'
Ilex aquifolium 'Bacciflava' (f)
Ilex aquifolium 'Harpune' (f)
Ilex aquifolium 'Hastata' (m)
Ilex aquifolium 'Lichtenthalii' (f)
Ilex colchica
Ilex cornuta 'Ira S. Nelson' (f)
Ilex pernyi
Ilex yunnanensis
Ilex × aquipernyi Dragon Lady = 'Meschick' (f)
Ilex 'Washington' (f)
Jovellana punctata
Liquidambar styraciflua 'Lane Roberts'
Liquidambar styraciflua 'Worplesdon'
Luma apiculata 'Glanleam Gold' (v)
Lysionotus pauciflorus
Magnolia wilsonii
Magnolia zenii
Magnolia × soulangeana 'Beugnon'
Magnolia × soulangeana 'Lennei'
Magnolia × thompsoniana 'Olmenhof'
Magnolia Shirazz = 'Vulden'
Magnolia 'Joe McDaniel'
Magnolia 'Manchu Fan'
Magnolia 'Royal Crown'
Magnolia 'Serene'
Magnolia 'Spectrum'
Magnolia 'Susan'
Mahonia napaulensis 'Maharajah'
Mahonia trifolia
Mahonia × savilliana
Malus domestica 'Ard Cairn Russet' (D)
Malus domestica 'Ballyvaughan Seedling' (D)
Malus domestica 'Blenheim Orange' (C/D)
Malus domestica 'Blood of the Boyne' (D)
Malus domestica 'Brown Crofton' (D)
Malus domestica 'Charles Ross' (C/D)
Malus domestica 'Gibbon's Russet' (D)
Malus domestica 'Golden Noble' (C)
Malus domestica 'Green Chisel' (D)
Malus domestica 'Irish Peach' (D)
Malus domestica 'Jonagold' (D)
Malus domestica 'Katja' (D)
Malus domestica 'Kemp' (D)
Malus domestica 'Kerry Pippin' (D)
Malus domestica 'Kilkenny Pearmain' (D)
Malus domestica 'Lady's Finger of Offaly' (D)
Malus domestica 'Laxton's Fortune' (D)
Malus domestica 'Lough Tree of Wexford' (D)
Malus domestica 'Munster Tulip' (D/C)
Malus domestica 'Peasgood's Nonsuch' (C)
Malus domestica 'Ross Nonpareil' (D)
Malus domestica 'Scarlet Crofton' (D)
Malus toringo 'Scarlett'
Malus 'Evereste'
Metasequoia glyptostroboides Gold Rush = 'Golden Oji'
Miscanthus sinensis 'Kleine Fontäne'
Miscanthus sinensis 'Malepartus'
Miscanthus sinensis 'Morning Light' (v)
Miscanthus sinensis 'Rotsilber'
Miscanthus sinensis 'Strictus' (v)
Nothofagus betuloides
Nothofagus cunninghamii
Nothofagus dombeyi
Nyssa sylvatica
Pandorea pandorana 'Snowbells'
Parrotia persica 'Felicie'
Parrotia persica 'Vanessa'
Parthenocissus tricuspidata 'Green Spring'
Paulownia tomentosa
Phormium 'Maori Sunrise' (v)
Pitavia punctata
Pittosporum tenuifolium 'Elizabeth' (m/v)
Platanus orientalis 'Mirkovec'
Potentilla fruticosa (Sulphurascens Group) 'Longacre Variety'
Potentilla fruticosa 'Abbotswood'
Potentilla fruticosa 'Goldstar'
Potentilla fruticosa 'Medicine Wheel Mountain'
Prunus avium 'Early Rivers' (F)
Prunus domestica 'Excalibur' (D)
Prunus domestica 'Purple Pershore' (C)
Prunus domestica 'Victoria' (D)
Prunus insititia 'Merryweather Damson' (C)
Prunus 'Woodfield Cluster'
Pseudowintera colorata 'Marjorie Congreve'
Pterocarya macroptera var. insignis
Psoralea pinnata
Pyrus calleryana 'Chanticleer'
Pyrus communis 'Beth' (D)
Pyrus communis 'Beurré Hardy' (D)
Pyrus communis 'Concorde' (D)
Pyrus communis 'Doyenné du Comice' (D)
Pyrus communis 'Joséphine de Malines' (D)
Pyrus communis 'Louise Bonne of Jersey' (D)
Pyrus communis 'Onward' (D)
Pyrus communis 'Williams' Bon Chrétien' (D/C)
Quercus bicolor
Quercus coccinea
Quercus imbricaria
Quercus myrsinifolia
Quercus palustris
Quercus palustris Green Pillar = 'Pringreen'
Quercus phellos
Quercus pontica
Quercus robur Fastigiata Group
Quercus rysophylla
Quercus suber
Quercus texana
Quercus variabilis
Quercus virginiana
Rhododendron luteum (A)
Ribes rubrum 'Jonkheer van Tets' (R)
Rosa × odorata 'Pseudindica' (ClCh)
Rosa Amber Queen = 'Harroony' (F)
Rosa Congratulations = 'Korlift' (HT)
Rosa Dublin Bay = 'Macdub' (ClF)
Rosa Easy Going = 'Harflow' (PBR) (F)
Rosa Golden Wedding = 'Arokris' (F)
Rosa Great Expectations = 'Mackalves' (PBR) (F)
Rosa Irish Eyes = 'Dicwitness' (PBR) (F)
Rosa Loving Memory = 'Korgund81' (HT)
Rosa Margaret Merril = 'Harkuly' (F)
Rosa Old Port = 'Mackati' (F)
Rosa Remember Me = 'Cocdestin' (HT)
Rosa Trumpeter = 'Mactru' (F)
Rosa Valentine Heart = 'Dicogle' (F)
Rosa 'Agnes' (Ru)
Rosa 'Arthur Bell' (F)
Rosa 'Bleu Magenta' (Ra)
Rosa 'Climbing Iceberg' (ClF)
Rosa 'Compassion' (ClHT)
Rosa 'Cornelia' (HM)
Rosa 'Desprez À Fleur Jaune' (N)
Rosa 'Excelsa' (Ra)
Rosa 'Geranium' (moyesii hybrid)
Rosa 'Joseph's Coat' (CIS)
Rosa 'Just Joey' (HT)
Rosa 'Louise Odier' (Bb)
Rosa 'Madame Alfred Carrière' (N)
Rosa 'National Trust' (HT)
Rosa 'Nevada' (S)
Rosa 'Paul's Himalayan Musk' (Ra)
Rosa 'Phyllis Bide' (Ra)
Rosa 'Reine des Violettes' (HP)
Rosa 'Ruby Wedding' (HT)
Rosa 'Sarah van Fleet' (Ru)
Rosa 'Silver Jubilee' (HT)
Rosa 'Silver Wedding' (HT)
Rosa 'Sombreuil' (ClT)
Rosmarinus officinalis 'Fota Blue'
Rubus fruticosus agg. 'Loch Ness' (B)
Ruscus hypoglossum
Salix babylonica var. pekinensis 'Pendula'
Sarcococca hookeriana var. humilis
Saxegothaea conspicua
Schizophragma hydrangeoides var. hydrangeoides 'Roseum'
Skimmia japonica 'Kew White' (f)
Skimmia japonica 'Olympic Flame' (f)
Skimmia japonica 'Rubinetta' (m)
Skimmia japonica 'Ruby King' (m)
Sorbus folgneri 'Emiel'
Sorbus matsumurana (Makino) Koehne
Sorbus ulleungensis 'Olympic Flame'
Stachyurus salicifolius
Stewartia pseudocamellia 'Ogisu'
Stewartia sinensis
x Sycoparrotia semidecidua 'Purple Haze'
Syringa pubescens subsp. microphylla 'Superba'
Syringa pubescens subsp. patula 'Miss Kim'
Syringa vulgaris 'Andenken an Ludwig Späth'
Syringa vulgaris 'Charles Joly' (d)
Syringa vulgaris 'Madame Lemoine' (d)
Syringa vulgaris 'Sensation'
Taiwania cryptomerioides
Taxodium distichum var. imbricarium 'Nutans'
Taxus baccata 'David'
Taxus baccata Fastigiata Aurea Group
Taxus baccata 'Repandens' (f)
Taxus baccata 'Standishii' (f)
Tetradium daniellii
Tilia henryana
Tilia × moltkei
Ulex europaeus 'Flore Pleno' (d)
Ulmus chenmoui
Vallea stipularis
Viburnum plicatum f. plicatum 'Mary Milton'
Viburnum plicatum f. plicatum 'Rotundifolium'
Viburnum wrightii
Viburnum × burkwoodii 'Anne Russell'
Wisteria floribunda f. rosea 'Hon-beni'
Wisteria frutescens 'Amethyst Falls' (PBR)