EAN code

5391520230509

Brand

Weight

460g

Gift Type

Candles & Diffusers
"Soothe the soul, awaken the senses, stir the appetite a little with this herbaceous scent plucked straight from the garden. Hand-poured and made from 100% natural soy wax feel the stresses melt away in its warm glow. Restorative and restful lavender is paired with extracts of rosemary, thyme and mint to give a fragrance which is gentle and rejuvenating. Allow this candle to fill your home, it's one for the hall, living room - or better again, by the bath.
All of our soy wax candles are clean, safe and long lasting - up to 40 hours long."
Most of our products are now available for delivery nationwide, up to 30kg, via courier service. Exceptions include bulk items such as tonne bags, mature trees and furniture, which we can only deliver within the local area by arrangement (see below for estimated delivery charges for these items).
Our standard delivery charge for items ordered online is €9.95 for any order up to 30kg, regardless of the number of items included. Should your order exceed 30kg, we may contact you to arrange for a surcharge to cover the delivery costs. Please also note that whilst we may take orders from many different countries, we can only arrange delivery within the Republic of Ireland
If you wish to order seeds only, our standard postage fee is €3.80 regardless of the number of seed packets you order.
There is currently no postage fee for the the purchase of Gift Tokens.
For orders received by 2pm, we will endeavour to ship these within 3 to 5 working days. Please ensure that you remove all plant items from their packaging immediately upon arrival and water if necessary as we cannot be responsible for damage caused to plant health if they have been left packaged beyond their delivery date.
For all "Click 'n' Collect" orders made before 2pm, please allow at least 24 hours before collection. There may be occasion where we have to transport stock from one garden centre to another for example, which may cause some delay. In such circumstances you will be notified by email. Please check your emails before setting off to collect your order.
Please click on the the following to review our Returns Policy and Terms of Use.
For bulk items including tonne bags, mature trees and furniture, these must be made by arrangement by contacting [email protected] or calling 071 966 7091. For full details of our delivery charges including approximate fees for local delivery of bulk items please click here >>>
If you are looking for more information about this product or wish to see our full range, please visit one of our stores in Boyle or Roscommon
Town, where our friendly, qualified staff are always available to give advise and answer any questions you may have.
Our Stores:
Ardcarne Garden Centre - Boyle
Ardcarne Garden Centre
F52 RY61 Boyle
Ardcarne Garden Centre - Roscommon Town
Ardcarne Garden Centre
F42 HW99 Lanesboro Road
Our opening hours are available at the bottom of each page.
For full details of our locations including maps, please visit our Location pages.
Enquiry
We store your data securely according to our privacy policy.
Should you be looking to place an order for delivery via the enquiry from, please include your full address, including eircode, as well as completing the contact telephone number area of this from. Without this we will be unable to process your order. For general enquiries of course this will not be necessary. If you wish to make an order for collection from one of our stores please state this within your request. Thank you.
Company description:
"Since our products are made by hand, we know exactly what goes into each one. Because we put it there ourselves. Each ingredient carefully chosen to deliver the best possible results. What we leave out is as important as what we leave in. We want you to know exactly what we're made of.

We go to great lengths to make sure that our raw ingredients, packaging and processes are as kind to the environment as they are to your skin. Here are just some of the ways that we do that:
- We avoid single use plastic. All our bottles are made from 100% Post-Consumer Recycled materials and are recyclable.
- Our boxes are made from FSC approved sustainable cardboard from managed forests.
- We have an ethical sourcing policy with all our suppliers.
- Everything we make is cruelty free and vegan friendly."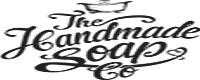 More products from Handmade Soap Co.
Buy Candle - Lavender, Rosemary & Mint online from Ardcarne Garden Centre or visit one of our stores where you will find an even wider selection amongst our inspiring displays. Our stores are located in Boyle and Roscommon Town and are within easy reach of Carrick-on-Shannon, Sligo, Ballymahon, Leitrim and Longford. You can find this Handmade Soap Co. product and many others like it within our Candles, Oils & Diffusers collection online and in store. We can deliver most of our products nationwide (see Delivery Service), as well as offering a Click 'n' Collect service or you can simply visit one of our garden centres, where our qualified staff are always at hand to offer help and advice. If you're heading to our store in Boyle you can even relax and have a coffee or some lunch at the Ardcarne Garden Café.
Write a review about "Candle - Lavender, Rosemary & Mint"
If you wish to share your experience or thoughts on a particular product then please let us know! If you could please limit your review to details about the product itself it would be appreciated and will prove helpful to other customers looking to make a similar purchase...