EAN code

5051618008037

Brand

Approx. Seed Count

200

Hardiness

Hardy Annual

Sow Indoors

March, April, May, June, July

Sow Direct

April, May, June, July

Harvest

May, June, July, August, September
This oriental mix contains crisp Pak Choi Cantaong, delicious and tender Chinese Broccoli Kailaan, rich Chinese kale, crunchy Pak Choi Yukai Sa, mild Tat Soi Tatsai, and the stunning purple and green Choy Sum Tsai Tai.
Spacing: 25cm between plants, 25cm between rows
Most of our products are now available for delivery nationwide, up to 30kg, via courier service. Exceptions include bulk items such as tonne bags, mature trees and furniture, which we can only deliver within the local area by arrangement (see below for estimated delivery charges for these items).
Our standard delivery charge for items ordered online is €9.95 for any order up to 30kg, regardless of the number of items included. Should your order exceed 30kg, we may contact you to arrange for a surcharge to cover the delivery costs. Please also note that whilst we may take orders from many different countries, we can only arrange delivery within the Republic of Ireland
If you wish to order seeds only, our standard postage fee is €3.80 regardless of the number of seed packets you order.
There is currently no postage fee for the the purchase of Gift Tokens.
For orders received by 2pm, we will endeavour to ship these within 3 to 5 working days. Please ensure that you remove all plant items from their packaging immediately upon arrival and water if necessary as we cannot be responsible for damage caused to plant health if they have been left packaged beyond their delivery date.
For all "Click 'n' Collect" orders made before 2pm, please allow at least 24 hours before collection. There may be occasion where we have to transport stock from one garden centre to another for example, which may cause some delay. In such circumstances you will be notified by email. Please check your emails before setting off to collect your order.
Please click on the the following to review our Returns Policy and Terms of Use.
For bulk items including tonne bags, mature trees and furniture, these must be made by arrangement by contacting [email protected] or calling 071 966 7091. For full details of our delivery charges including approximate fees for local delivery of bulk items please click here >>>
If you are looking for more information about this product or wish to see our full range, please visit one of our stores in Boyle or Roscommon
Town, where our friendly, qualified staff are always available to give advise and answer any questions you may have.
Our Stores:
Ardcarne Garden Centre - Boyle
Ardcarne Garden Centre
F52 RY61 Boyle
Ardcarne Garden Centre - Roscommon Town
Ardcarne Garden Centre
F42 HW99 Lanesboro Road
Our opening hours are available at the bottom of each page.
For full details of our locations including maps, please visit our Location pages.
Enquiry
We store your data securely according to our privacy policy.
Should you be looking to place an order for delivery via the enquiry from, please include your full address, including eircode, as well as completing the contact telephone number area of this from. Without this we will be unable to process your order. For general enquiries of course this will not be necessary. If you wish to make an order for collection from one of our stores please state this within your request. Thank you.
In 1903 William Unwin sold his first sweet pea and from that seed grows a story. The story of a company that continued generation after generation, breeding, developing, expanding and succeeding. They deliver only the highest possible standard in seed quality. With a dedicated team and fully equipped germination laboratory to ensure only the best goes into each packet of seeds. Unwins now sits side by side with Marshalls Garden as their specialist heritage brand for flower seeds. Unwins shares all the expertise in seed selection and the testing of Marshalls Garden, and offers the same 100% satisfaction guarantee on every packet . Along with Marshalls Garden, Unwins also offer an excellent choice of gardeners' favourites with over 300 varieties.
Note: As Unwins is now part of Marshalls Garden, packaging may vary from the images shown on the product listing.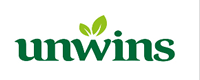 More products from Unwins
Buy Salad Leaf Oriental Mix online from Ardcarne Garden Centre or visit one of our stores where you will find an even wider selection amongst our inspiring displays. Our stores are located in Boyle and Roscommon Town and are within easy reach of Carrick-on-Shannon, Sligo, Ballymahon, Leitrim and Longford. You can find this Unwins product and many others like it within our Vegetables collection online and in store. We can deliver most of our products nationwide (see Delivery Service), as well as offering a Click 'n' Collect service or you can simply visit one of our garden centres, where our qualified staff are always at hand to offer help and advice. If you're heading to our store in Boyle you can even relax and have a coffee or some lunch at the Ardcarne Garden Café.
Write a review about "Salad Leaf Oriental Mix"
If you wish to share your experience or thoughts on a particular product then please let us know! If you could please limit your review to details about the product itself it would be appreciated and will prove helpful to other customers looking to make a similar purchase...