EAN code

5390907250727

Brand

Pot Size

2L

Flower Colour

Pink, Purple

Season of Interest

Spring, Winter

Hardiness

Hardy Perennial
Clump-forming, evergreen to semi-evergreen perennial with leathery, dark green leaves and upright stems bearing double, nodding to outward-facing, saucer-shaped, maroon to deep reddish-purple flowers from late winter into spring.
Prefers a neutral to alkaline, moist soil in partial shade.
Height: 40cm
Spread: 40cm
General Hellebore Grow Guide...
Hellebores are usually considered a woodland edge plant, thriving in rich moist soils that are not waterlogged. Tolerant of full sun, they prefer a position in partial or dappled shade and some may even do well in full shade. Generally flowering during any period from mid winter to late spring, single-flowered varieties are a great source of pollen for bumblebees at a time when there is very little alternative sources around.
Where and How to grow:
Hellebores perform best in a moist but well drained soil in partial shade, which makes them a great addition to the front of a partially shaded border or used to underplant shrubs. They also make a great addition to a container display or planed on their own in pots. When planted in a border, they look particularly well planted in large groups with low evergreen foliage that will add interest throughout the year. Some varieties even have a marbled pattern to their foliage which looks as good as the flowers they produce. Due to their flowering period which can begin in mid-winter and extend to the end of spring, they make an excellent companion to most spring bulbs – snowdrops on particular.
Hellebores can be planted at any time of the year as long as the ground isn't frozen but be sure of where you want them because once they are in they do not take kindly to being moved again. Our advise is to make their first position their final one.
They can be planted in the same way as most perennials:
Dig a hole as deep as the pot they are in and twice as wide.
Add some compost or leaf-mould to the bottom of the hole just to give the plants an additional boost of organic matter.
Remove the plant from its pot, loosening any roots that may have become pot-bound (it's always good practice to give the pot a good watering an hour or so beforehand).
Position the root-ball to the centre of the hole, making sure that the ground is level with the soil level in the pot – be sure not to plant it any deeper. The roots will also benefit from a dusting of mycorrhizal fungi which will help the plants establish much quicker.
Once positioned, you can then start to backfill the hole, gently firmly the plant in give it a good watering.
Hellebore care:
Hellebores generally require little care. If you want to make the most of their flower display it is worth cutting back older leathery leaves as the flowers and new foliage emerge but other than that, just a good mulch of compost or well-rotted manure once a year (in autumn or spring) will work wonders.
If you intend to propagate hellebores then it is best to do this from seed as they do not take well to being moved or divided.
Most of our products are now available for delivery nationwide, up to 30kg, via courier service. Exceptions include bulk items such as tonne bags, mature trees and furniture, which we can only deliver within the local area by arrangement (see below for estimated delivery charges for these items).
Our standard delivery charge for items ordered online is €9.95 for any order up to 30kg, regardless of the number of items included. Should your order exceed 30kg, we may contact you to arrange for a surcharge to cover the delivery costs. Please also note that whilst we may take orders from many different countries, we can only arrange delivery within the Republic of Ireland
If you wish to order seeds only, our standard postage fee is €3.80 regardless of the number of seed packets you order.
There is currently no postage fee for the the purchase of Gift Tokens.
For orders received by 2pm, we will endeavour to ship these within 3 to 5 working days. Please ensure that you remove all plant items from their packaging immediately upon arrival and water if necessary as we cannot be responsible for damage caused to plant health if they have been left packaged beyond their delivery date.
For all "Click 'n' Collect" orders made before 2pm, please allow at least 24 hours before collection. There may be occasion where we have to transport stock from one garden centre to another for example, which may cause some delay. In such circumstances you will be notified by email. Please check your emails before setting off to collect your order.
Please click on the the following to review our Returns Policy and Terms of Use.
For bulk items including tonne bags, mature trees and furniture, these must be made by arrangement by contacting [email protected] or calling 071 966 7091. For full details of our delivery charges including approximate fees for local delivery of bulk items please click here >>>
If you are looking for more information about this product or wish to see our full range, please visit one of our stores in Boyle or Roscommon
Town, where our friendly, qualified staff are always available to give advise and answer any questions you may have.
Our Stores:
Ardcarne Garden Centre - Boyle
Ardcarne Garden Centre
F52 RY61 Boyle
Ardcarne Garden Centre - Roscommon Town
Ardcarne Garden Centre
F42 HW99 Lanesboro Road
Our opening hours are available at the bottom of each page.
For full details of our locations including maps, please visit our Location pages.
Enquiry
We store your data securely according to our privacy policy.
Should you be looking to place an order for delivery via the enquiry from, please include your full address, including eircode, as well as completing the contact telephone number area of this from. Without this we will be unable to process your order. For general enquiries of course this will not be necessary. If you wish to make an order for collection from one of our stores please state this within your request. Thank you.
Schram Plants is a family owned wholesale nursery based in Co. Kildare. With over 30 years' experience, they have become a household name within the horticulture industry, known for their exceptional range and quality. Schram Plants specialise in Herbaceous Perennials and Alpines, but also grow Herbs, Grasses, Roses, Ferns and Bamboos for the trade. They supply to Garden Centres, Landscapers, Parks Departments, and Local Authorities countrywide.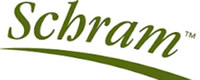 More products from Schram
Buy Helleborus ViV 'Elena' (2L pot) online from Ardcarne Garden Centre or visit one of our stores where you will find an even wider selection amongst our inspiring displays. Our stores are located in Boyle and Roscommon Town and are within easy reach of Carrick-on-Shannon, Sligo, Ballymahon, Leitrim and Longford. You can find this Schram product and many others like it within our Winter Nectar collection online and in store. We can deliver most of our products nationwide (see Delivery Service), as well as offering a Click 'n' Collect service or you can simply visit one of our garden centres, where our qualified staff are always at hand to offer help and advice. If you're heading to our store in Boyle you can even relax and have a coffee or some lunch at the Ardcarne Garden Café.
Write a review about "Helleborus ViV 'Elena' (2L pot)"
If you wish to share your experience or thoughts on a particular product then please let us know! If you could please limit your review to details about the product itself it would be appreciated and will prove helpful to other customers looking to make a similar purchase...