EAN code

5060396791703

Brand
If you are looking for more information about this product or wish to see our full range, please visit one of our stores in Boyle or Roscommon
Town, where our friendly, qualified staff are always available to give advise and answer any questions you may have.
Our Stores:
Ardcarne Garden Centre - Boyle
Ardcarne Garden Centre
F52 RY61 Boyle
Ardcarne Garden Centre - Roscommon Town
Ardcarne Garden Centre
F42 HW99 Lanesboro Road
Our opening hours are available at the bottom of each page.
For full details of our locations including maps, please visit our Location pages.
Enquiry
We store your data securely according to our privacy policy.
Should you be looking to place an order for delivery via the enquiry from, please include your full address, including eircode, as well as completing the contact telephone number area of this from. Without this we will be unable to process your order. For general enquiries of course this will not be necessary. If you wish to make an order for collection from one of our stores please state this within your request. Thank you.
Kent & Stowe tools are based upon the designs and drawings of garden tools from the 1800s.
This range brings the traditional look with the benefits of modern manufacturing; constructed using current and more advanced techniques to improve both strength and quality.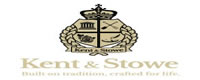 More products from Kent & Stowe
Buy Kent & Stowe General Purpose Hedge Shear online or in-store at Ardcarne Garden Centre. Our 2 stores in Roscommon and Boyle are easy to reach from your place, including Carrick on Shannon, Bellymahon and Longford. You can find this Kent & Stowe product or or shop other products from our selection of Garden Tools. Buy Kent & Stowe General Purpose Hedge Shearonline or visit our garden centres!